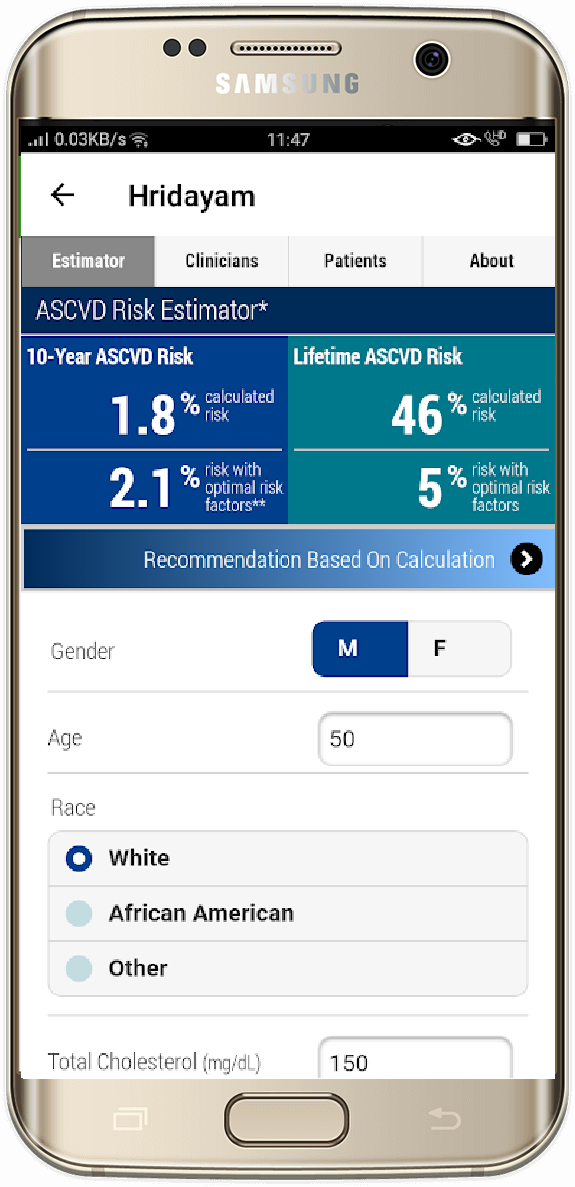 Hridayam
The app includes easy way to refer prescription, 2D Echo report and online videos suggested by Cardiac expert Dr. Rahul Patil . Hridayam incorporates 'Quick Heart Health' calculator that can evaluate your heart health for next 10 years.
Patient can update their profile photos for their medical history records for hospital
Hridayam provide reminders for appointments and upload of prescriptions along with next visit date alerts.
Screenshots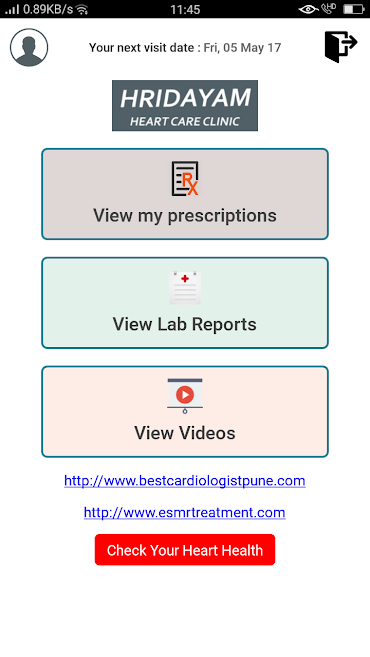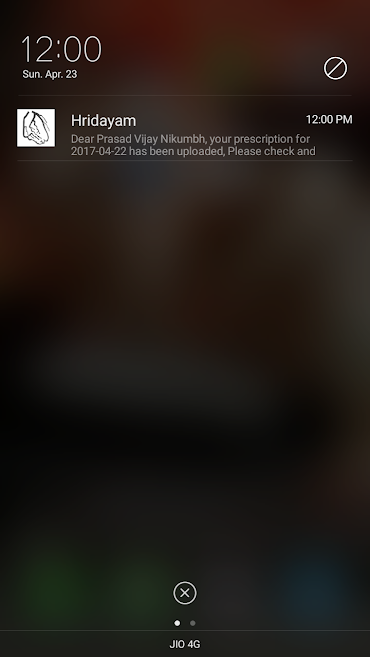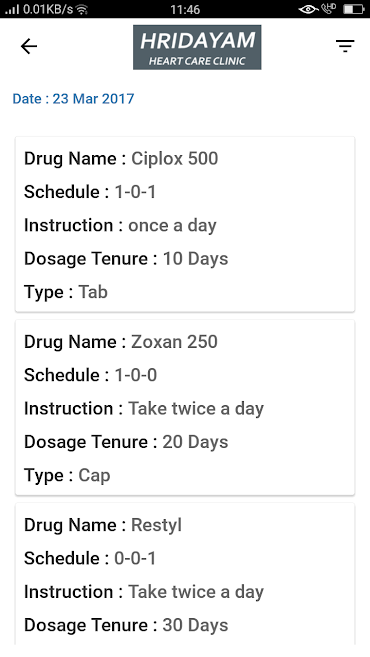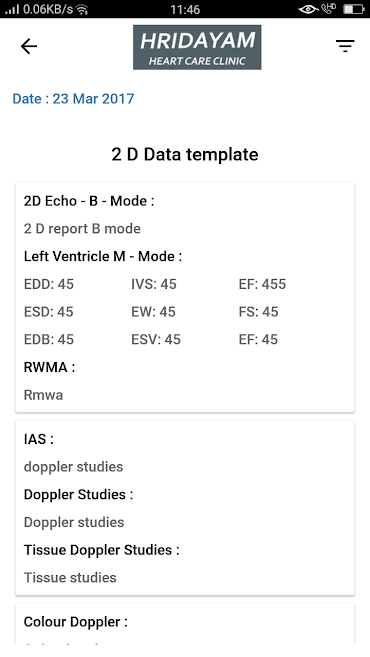 Testimonials
These young techies have really helped me to transform digitally in a cost effective way. Their innovative solution has changed my working environment to an organized one.Cheers to eSmart smarties..!
- Dr. Rahul Patil